Cochrane South Asia
Christian Medical College, Vellore, India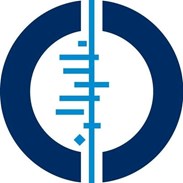 http://southasia.cochrane.org/
Lead person
Main interests  
Preparing and updating Cochrane systematic reviews in malaria, TB and other infectious diseases particular to the South Asian region.
Training, facilitating and supporting Cochrane systematic reviewers throughout the country. 
Consortium work areas 
Updating and maintaining the South Asian Database Of Controlled Clinical Trials.
Training and support for review authors in preparing and updating reviews.
Current projects 
Nationwide study and survey on snake-bites in collaboration with 15 healthcare centres, including mission hospitals, from various states across the country.
Consortium staff and affiliates
 
 

Dr. Prathap Tharyan,
Director

 
 

Richard Kirubakaran,      
Research Scientist 
Statistician)                          


Jabez Paul Barnabas,         
Trial Search Co-ordinator 
& Administrator                       


Prof. Thambu David Sudarsanam
Honorary Consultant



 

Venkatesh Parasarathy,     
Computer Programmer
& Web designer

Samuel Victor,
Accounts Officer



Dr. Anand Viswanathan          
Senior Research Scientist