Report: Cochrane South Asia Workshop on Research Ethics and Methodology, 22 to 23 June 2016
Tuesday, 12 Jul 2016

Participants at the Cochrane South Asia Workshop on Research Ethics and Methodology, 22 to 23 June 2016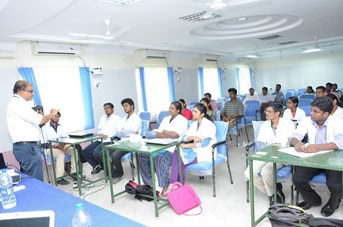 As part of Cochrane South Asia's efforts towards encouraging the conduct of relevant, high-quality primary and secondary research, we organized a two-day workshop on 22 and 23 June 2016 at the Government Vellore Medical College, Vellore, India, a state-run tertiary care university teaching hospital located 5 km from Cochrane South Asia's coordinating centre at Christian Medical College, Vellore. The target group for the workshop were medical undergraduate students (MBBS) who have applied for a short-term studentship provided by the Indian Council of Medical Research (ICMR), and their research guides. The primary objective of the workshop was to improve young researchers' knowledge about good research ethics and methodology, a critical factor in ensuring quality primary research that feeds data for secondary research.
The workshop was hosted by the Medical Education Unit of Government Vellore Medical College. Fifteen students (four women and 11 men) from two state-run medical colleges, Government Vellore Medical College and Government Villupuram Medical College, participated. Twenty doctors (12 women and eight men) from among the teaching faculty of the host institute also attended the workshop. Resource people from Cochrane South Asia were Professor Prathap Tharyan, Richard Kirubakaran, and Anand Viswanathan.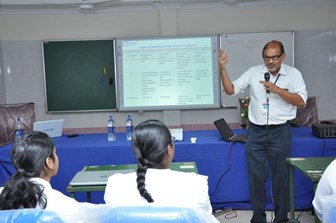 The sessions included an introduction to the role of Cochrane in encouraging good research ethics and methods, reporting standards, primer on study designs, role of systematic reviews in health research and practice, basic terminologies in medical statistics, search strategy, data collection and maintenance, and report writing.
The post-workshop feedback from the participants was very encouraging, and the sessions were well-received. They have requested for a follow-up workshop after completion of their research projects.
Report compiled by Anand Viswanathan, Cochrane South Asia.